If you loved the Barbie movie and/or are looking for a Barbie Halloween Costume, here are 20 Barbie inspired outfits that I love!
See how I achieved the look above here and shop all of my hair/makeup products in the reel here!
Happy Barbie day! I don't even have plans to see the movie this weekend (waiting to go with my girlfriends!) but I'm still 100% drinking the Barbie movie kool-aid.
I loved Barbies as a kid and I'm also a HUGE fan of the color pink, so it's been so fun to see a surge in Barbiecore fashion. Between the peeks at the costumes in the movie, the stars on the red carpet (pre-strike, obviously), and street style – there are so many Barbie inspired outfits in the world right now, and I am LIVING for them!
I even got the dress above at the Reformation sample sale recently because it gave me Barbie vibes. Combined with an Airwrap blowout and a pink bow? I am living my childhood DREAMS!
So I thought it would be fun to peruse the internet and find 20 more Barbie inspired outfits that all of you can rock as a Barbie Halloween costume or just in everyday life. There are options for all different types of occasions, along with a range of budgets, so there really is something for everyone. Happy shopping!
How can I dress like Barbie for Halloween?
Want to walk around on Halloween wearing something cute and saying "Hi Barbie!" to every woman you pass? Umm WHO DOESN'T?! Luckily, all 20 of these Barbie inspired outfits would make great Halloween costumes – and there are even more ideas linked at the bottom of the post too!
Barbie Inspired Outfits + Barbie Halloween Costumes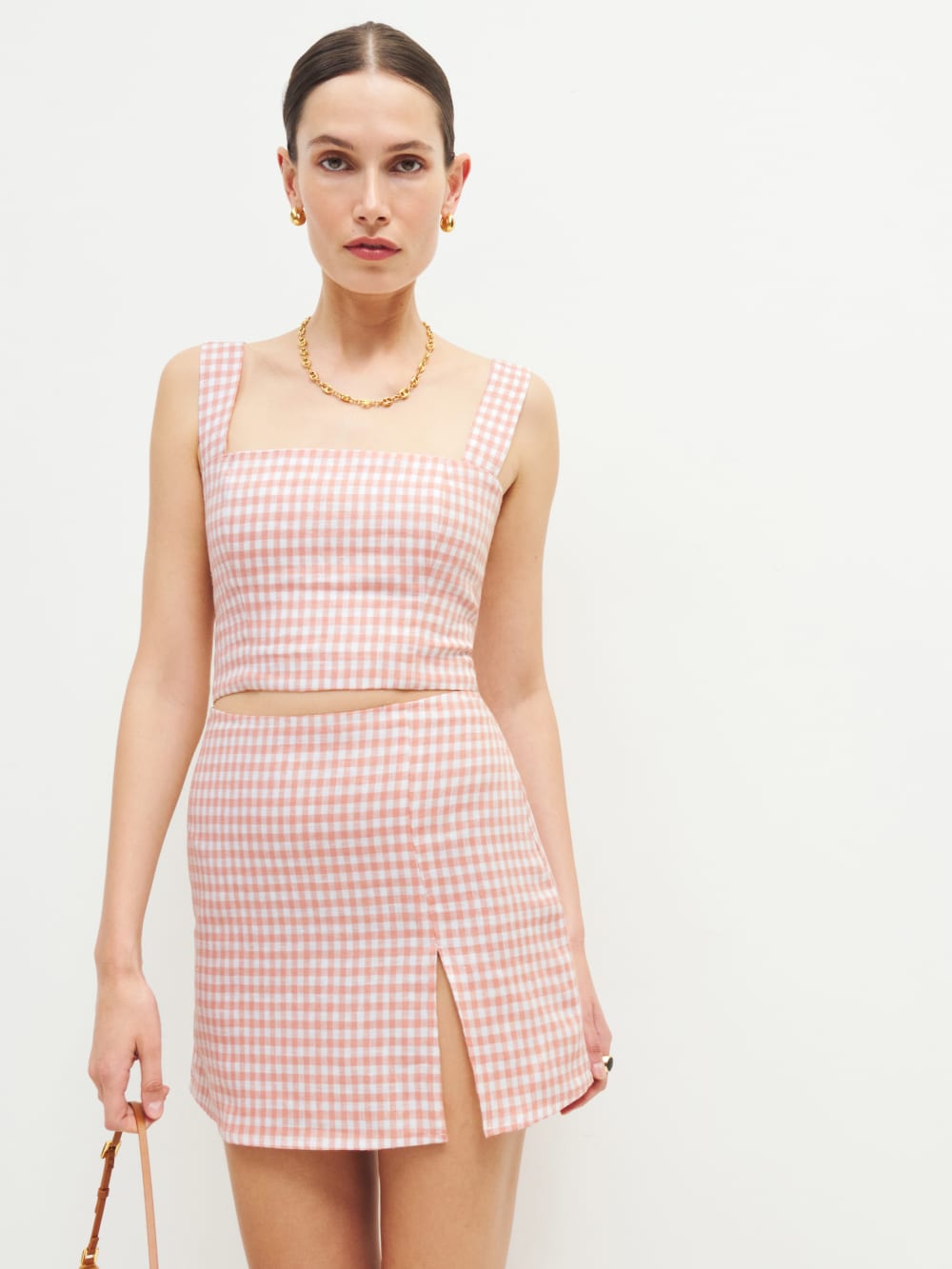 While my dress is sold out now, this top and skirt are the in the same blush check print! Obsessed.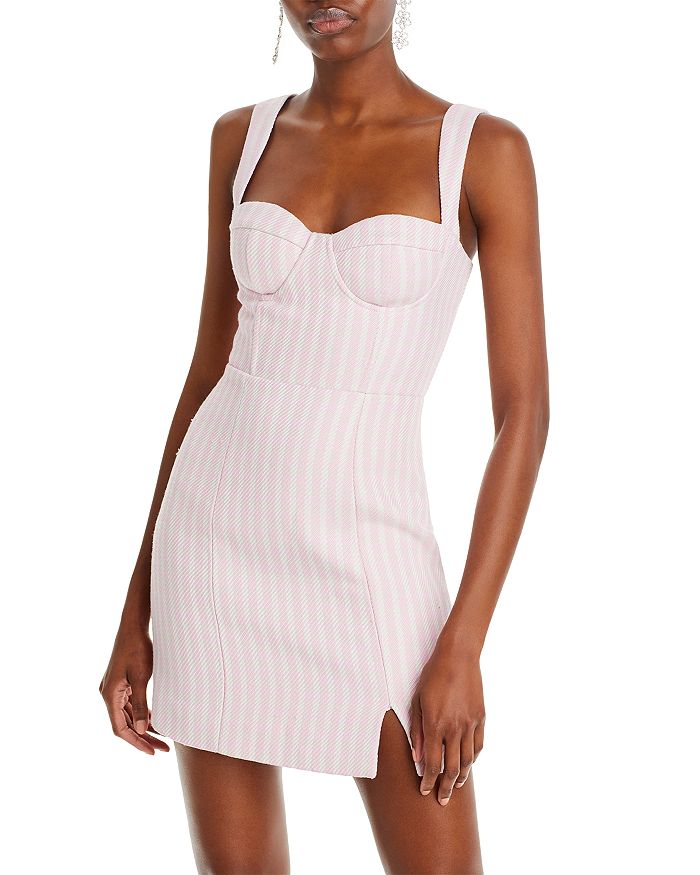 Did you know there was a collab between the movie Barbie and AQUA, Bloomingdale's in house brand?! This is my favorite dress from the collection. It reminds me of the one I have a little bit too!
This hot pink dress is so darling – and I love that it's denim! I'm a sucker for a dress with sneakers, but you could totally wear this with heels too to dress it up. And it's on sale!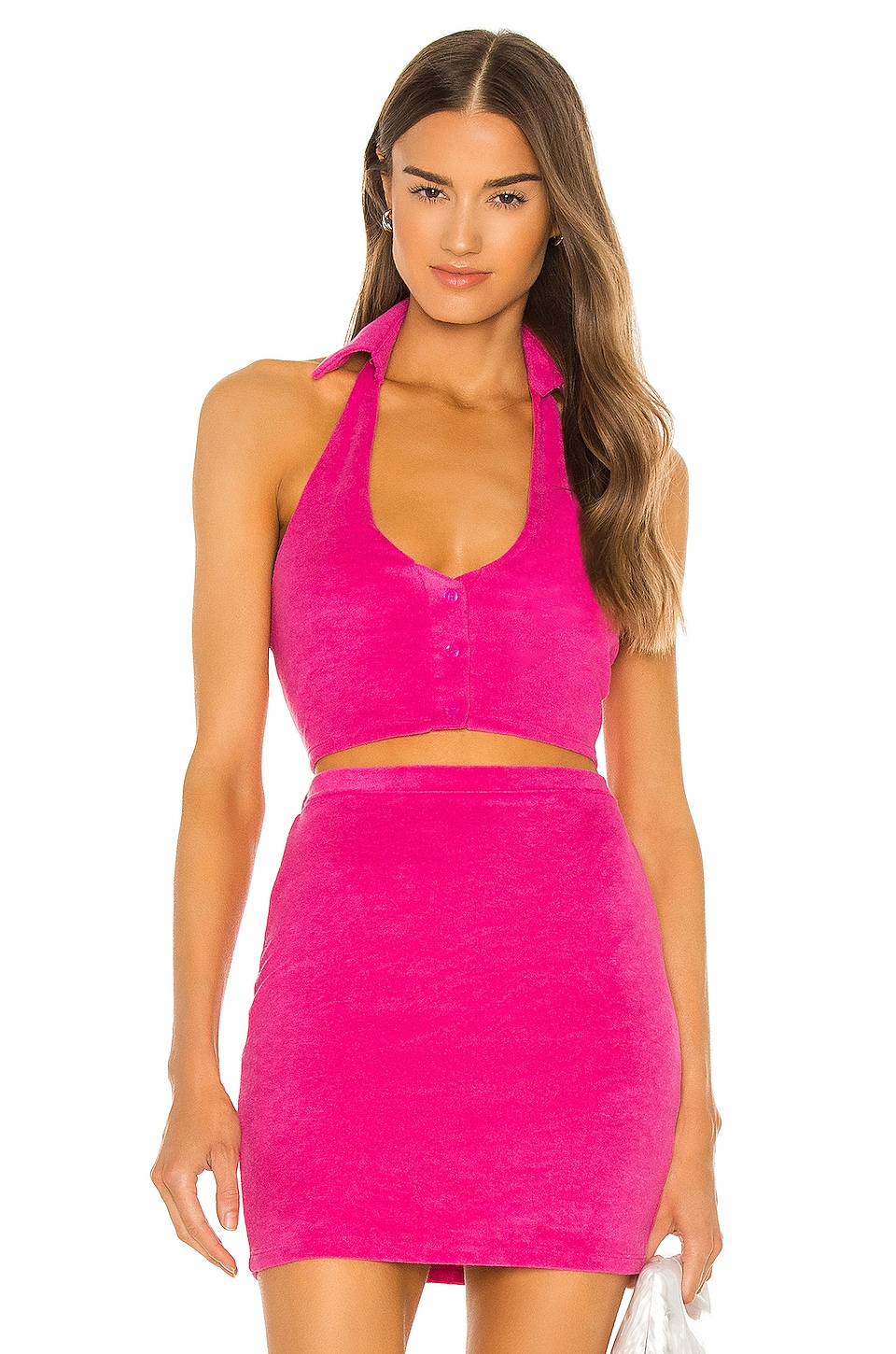 This set would be a perfect Barbie Halloween costume! Doesn't it scream "Vacation Barbie"?! I also love that the top could be worn with a different high waisted bottom, and the skirt could be paired with a t-shirt for a more subtle look. And they're both on sale!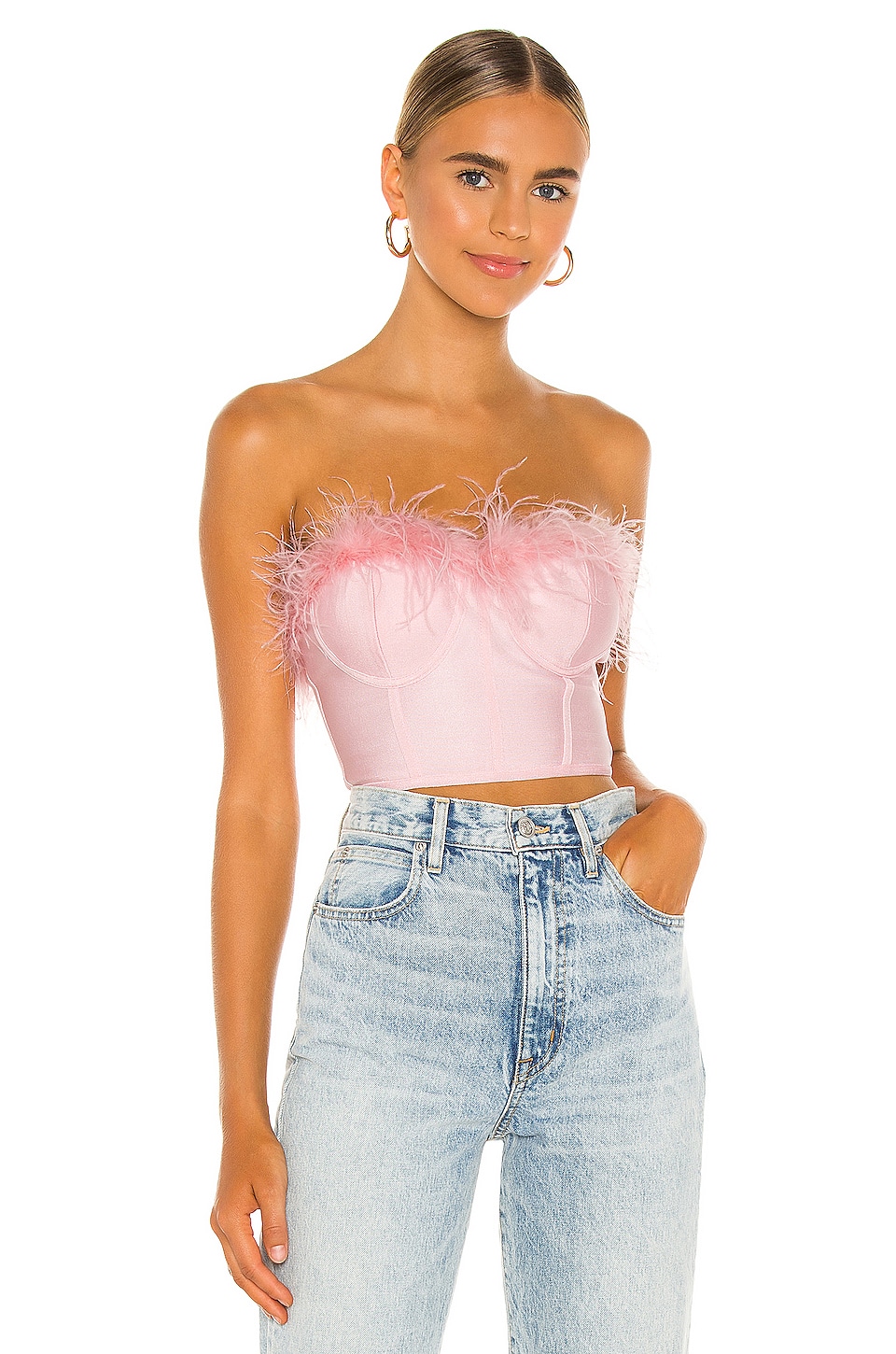 I also love this top as a Barbie Halloween costume option. Under $100 and so cute with a pair of denim you already own. Love this blush pink but it also comes in hot pink!
This dress is super body con and sexy – but it also looks kind of comfortable too? I feel like this would be a perfect Barbie inspired outfit for a romantic date night.
COME ON BARBIE, LET'S GO PARTY! This is literally the perfect dress for a Barbie inspired Bachelorette party. Or just any Bachelorette Party. SO fun!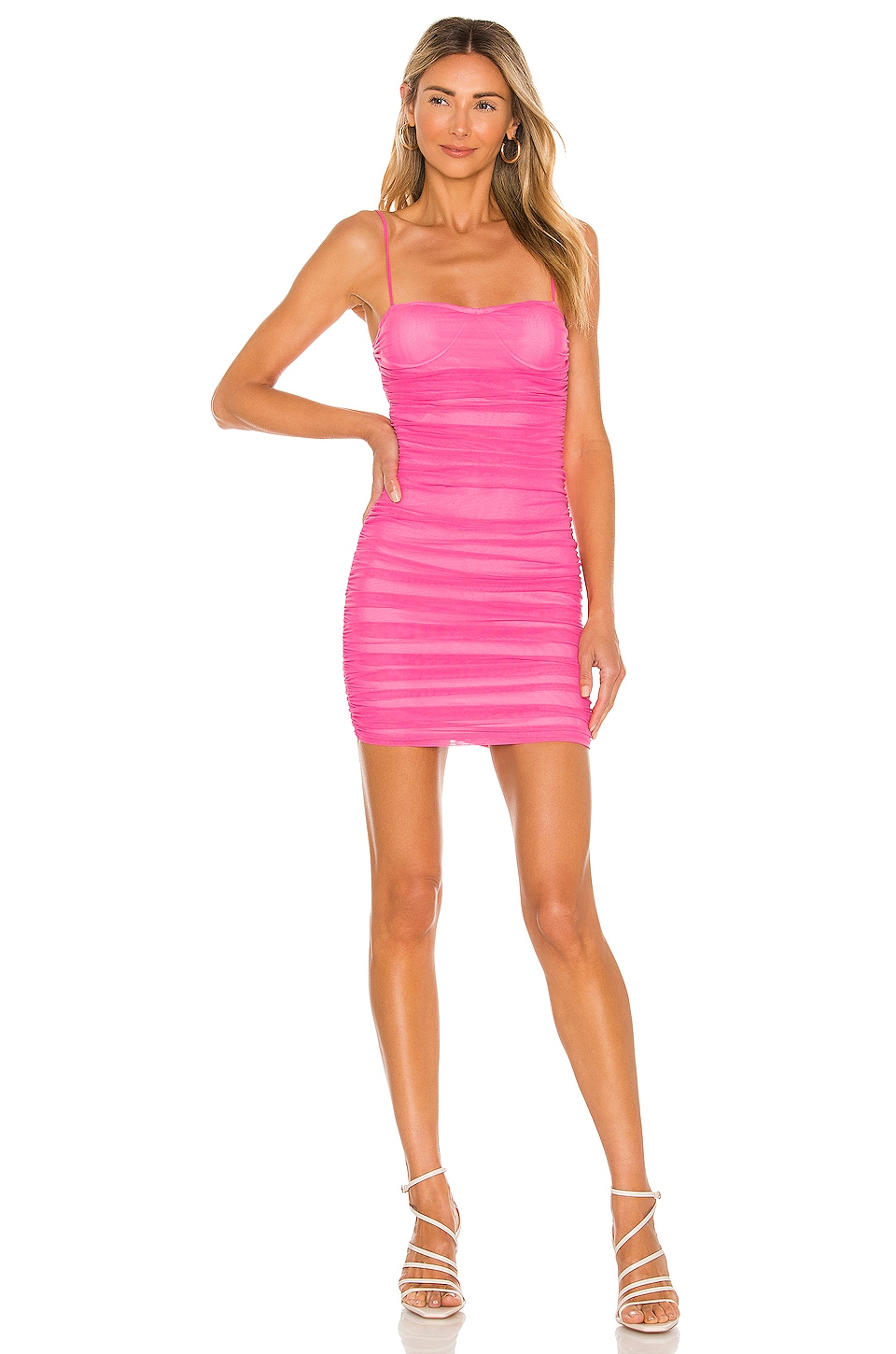 If you liked the idea of the dress above but it's out of price range, this one is a similar vibe and only $84!
You know that iconic vintage striped swimsuit that Barbie wears? This one reminds me of it so much!!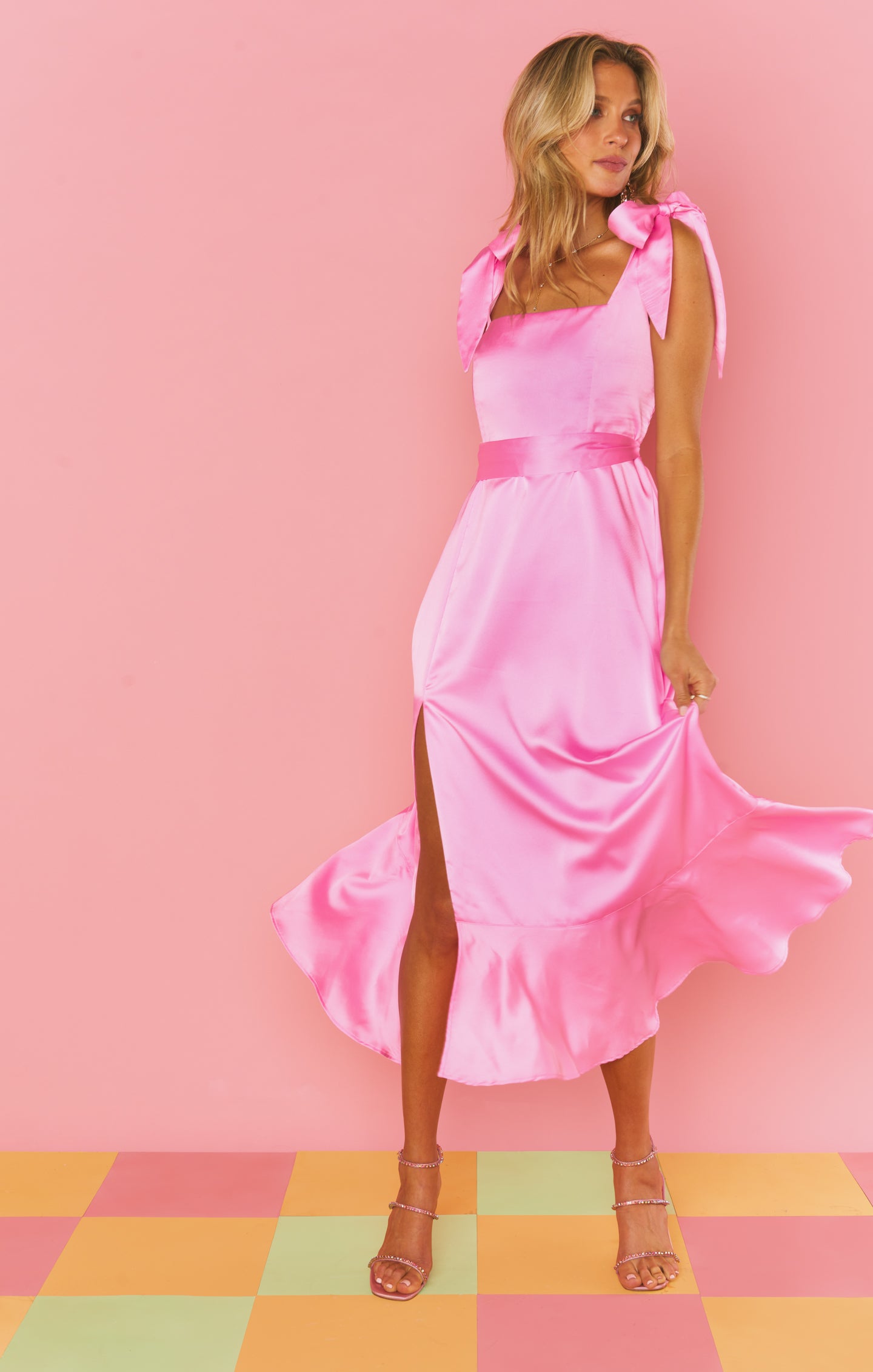 If you want to bring a little Barbie energy as a wedding guest, this is the dress to do it in. Swoooon!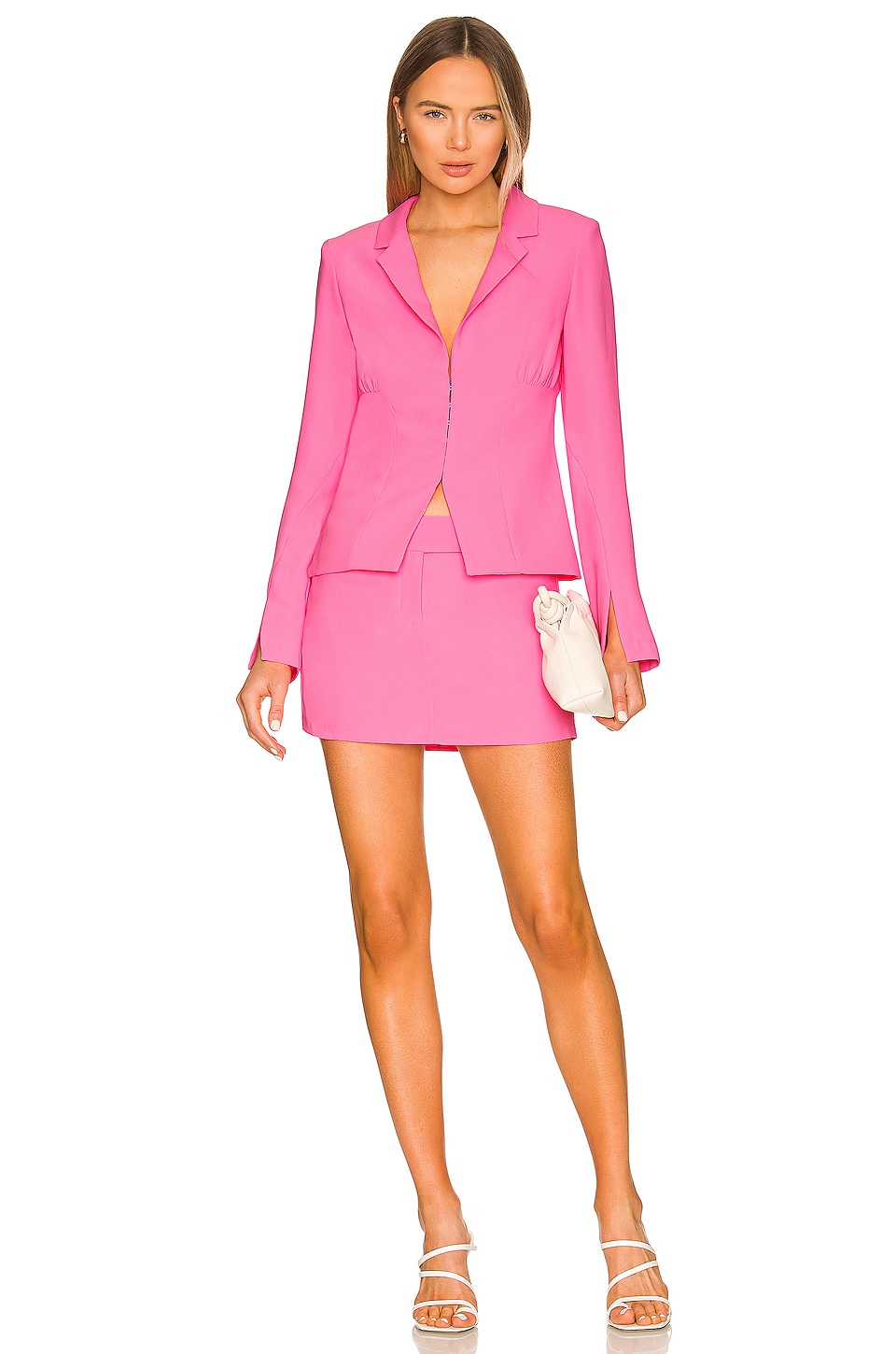 Going for some sassy business Barbie outfits? This blazer and skirt are both on sale – and can be worn together or separately!
This gingham dress reminds me a little bit of the dress I have – but I love that you can also get a matching sweater to go with this one. How adorable?!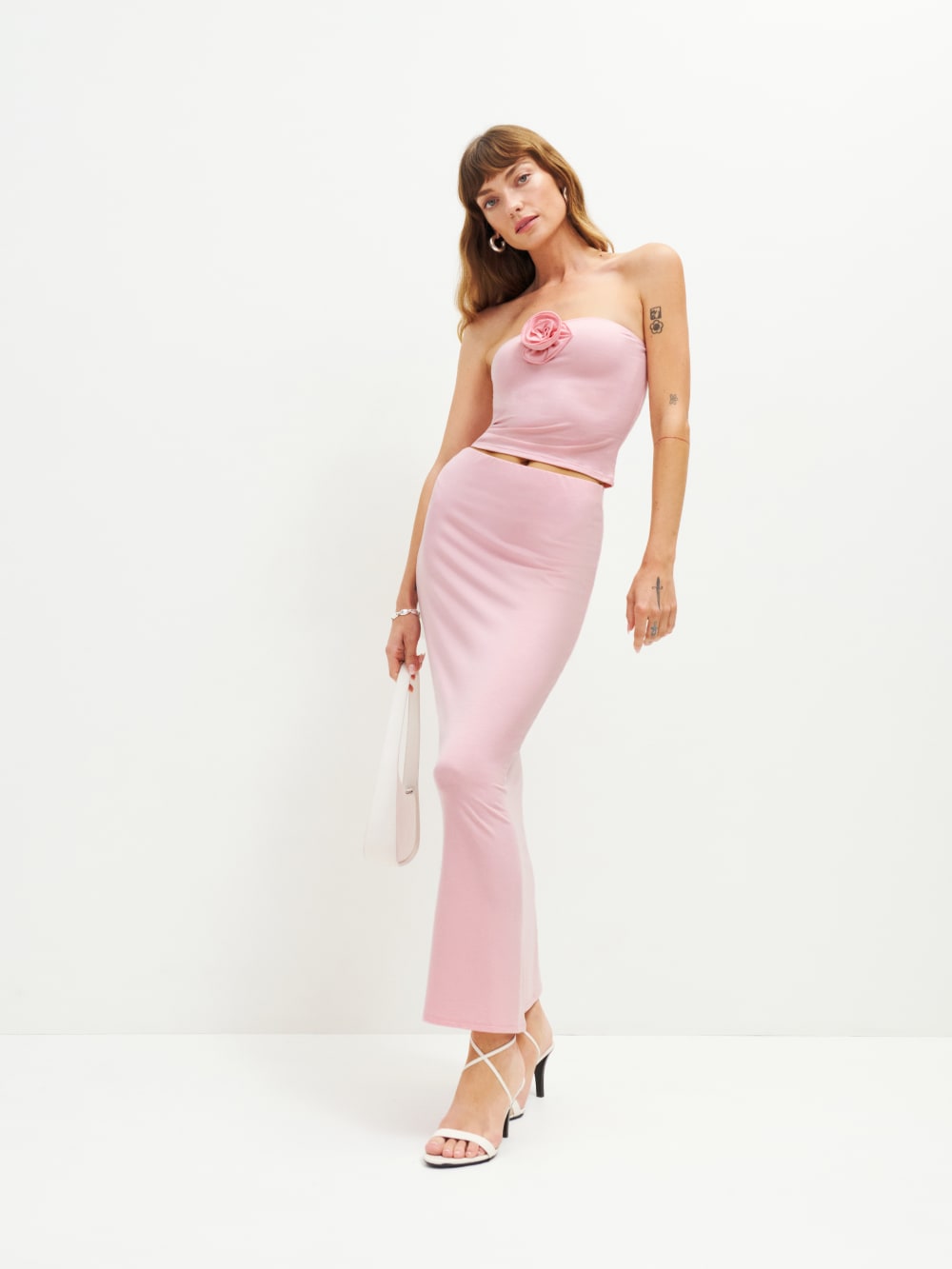 This set gives me equal parts Carrie Bradshaw and Barbie vibes. Do you see it too?! Definitely fits in the Barbie outfits category with just a hint of Sex & The City mixed in. Love!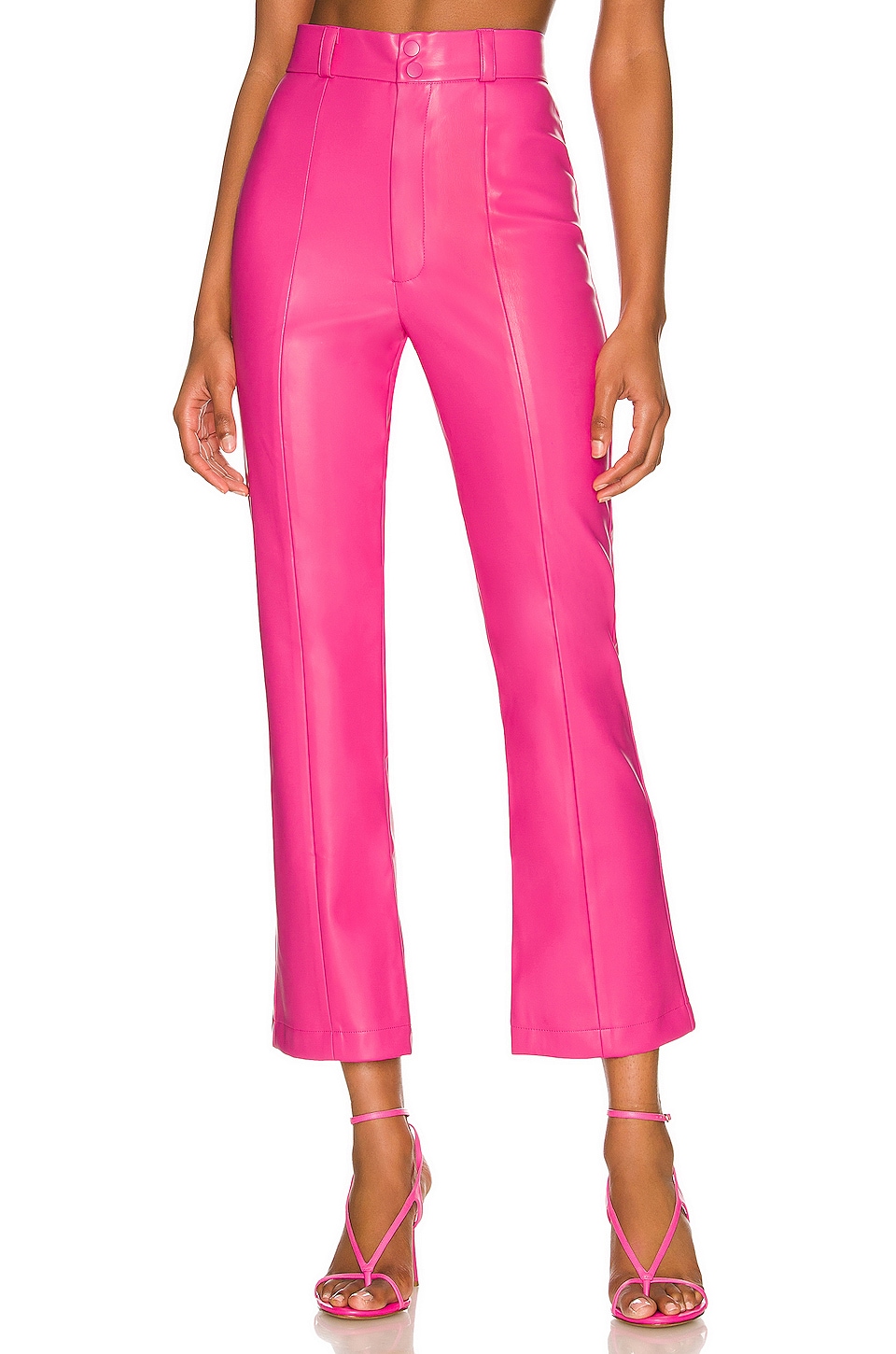 If you're not a dress girl but you still want to rock Barbie inspired outfits, helllllo faux leather pants!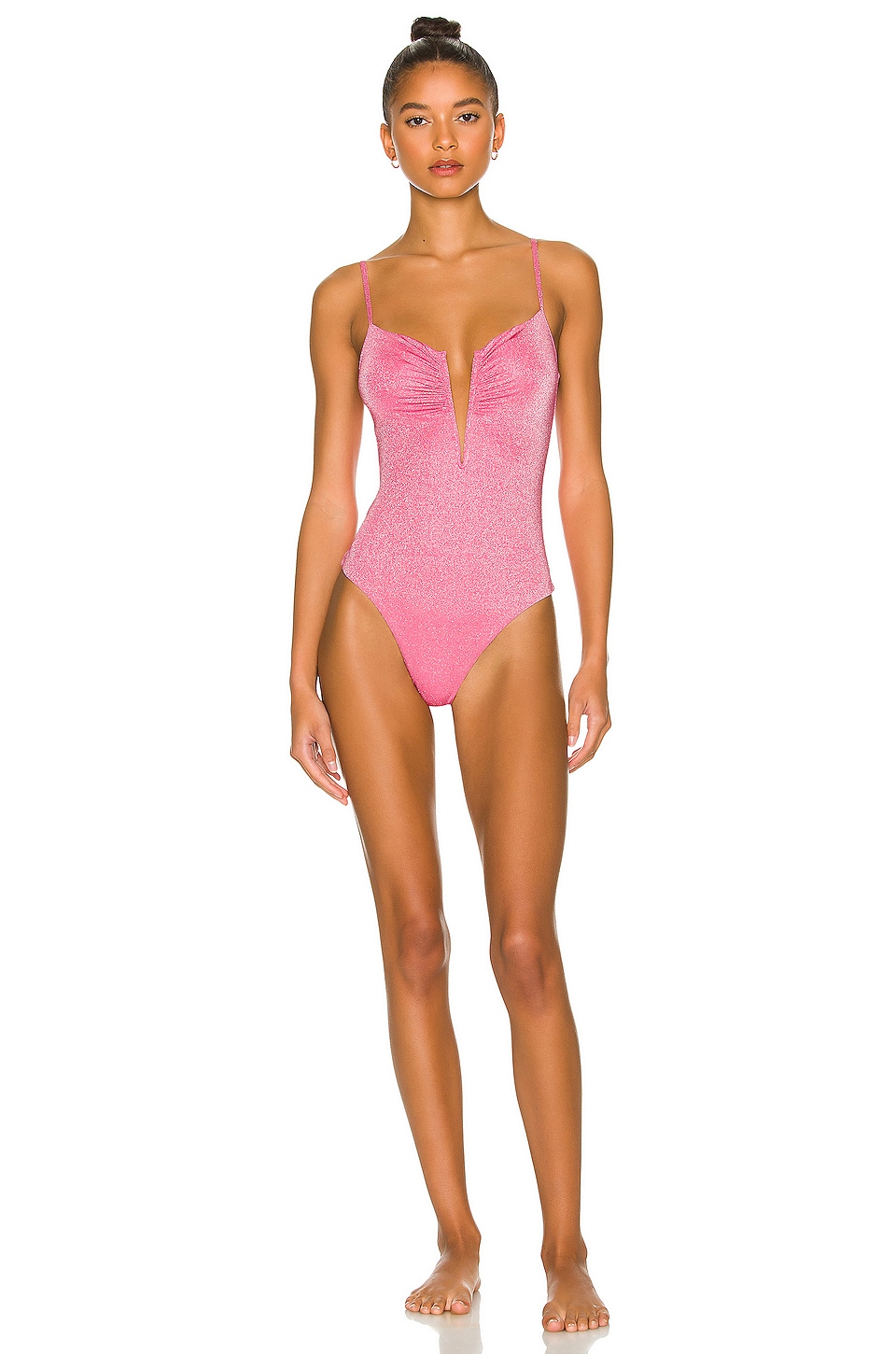 OMG I want this one piece swimsuit. The color! shimmer! The deep v! It's all too good – and it's on sale!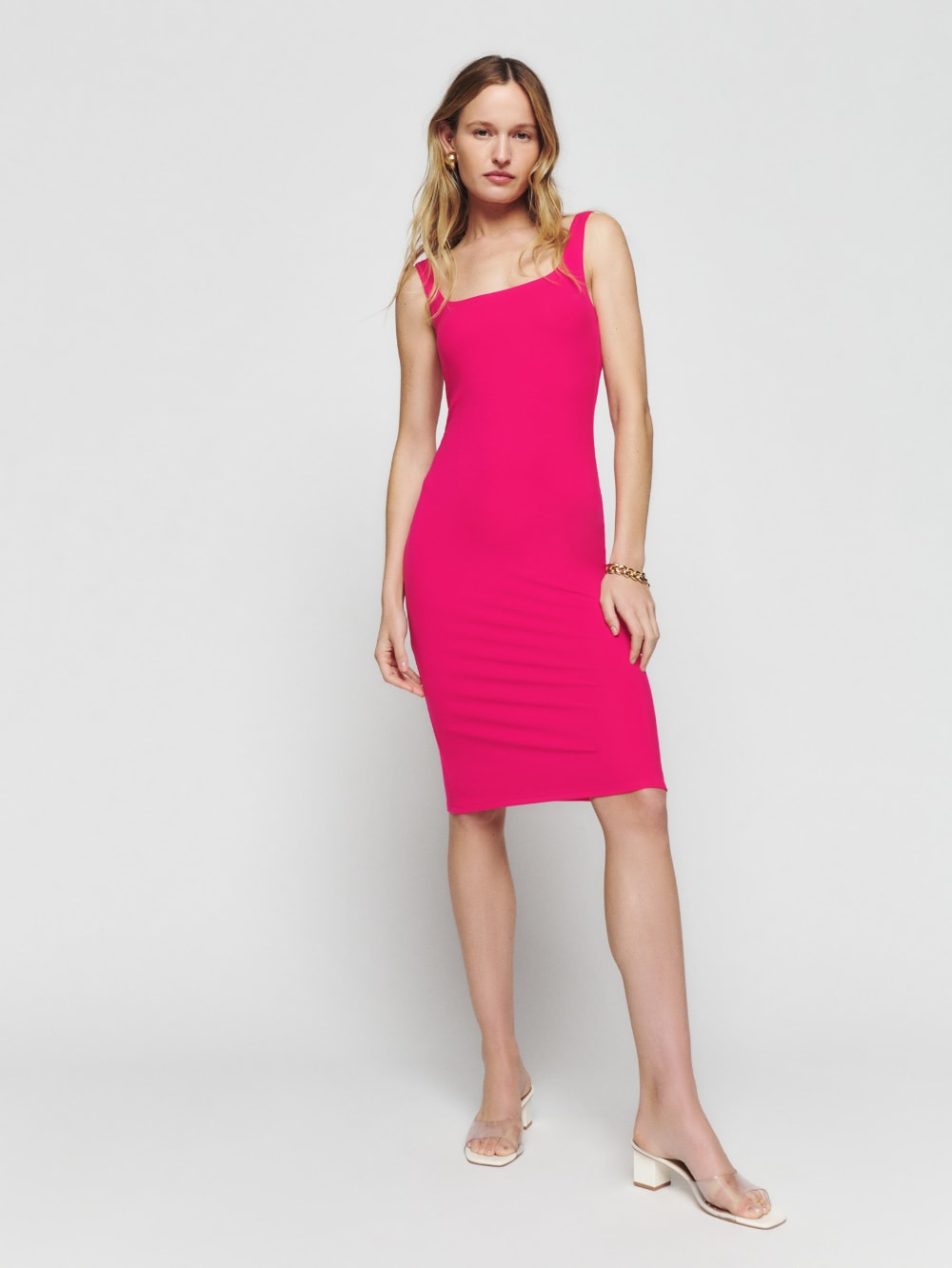 This dress usually comes in more subtle colors, but I love that they launched a hot pink this summer. It's sexy but still comfy, and you can easily dress it up or down!
Don't get me wrong, I love hot pink – but I also love a more subtle pink too, and this dress still feels like a Barbie inspired outfits. It's perfect for a wedding or shower too!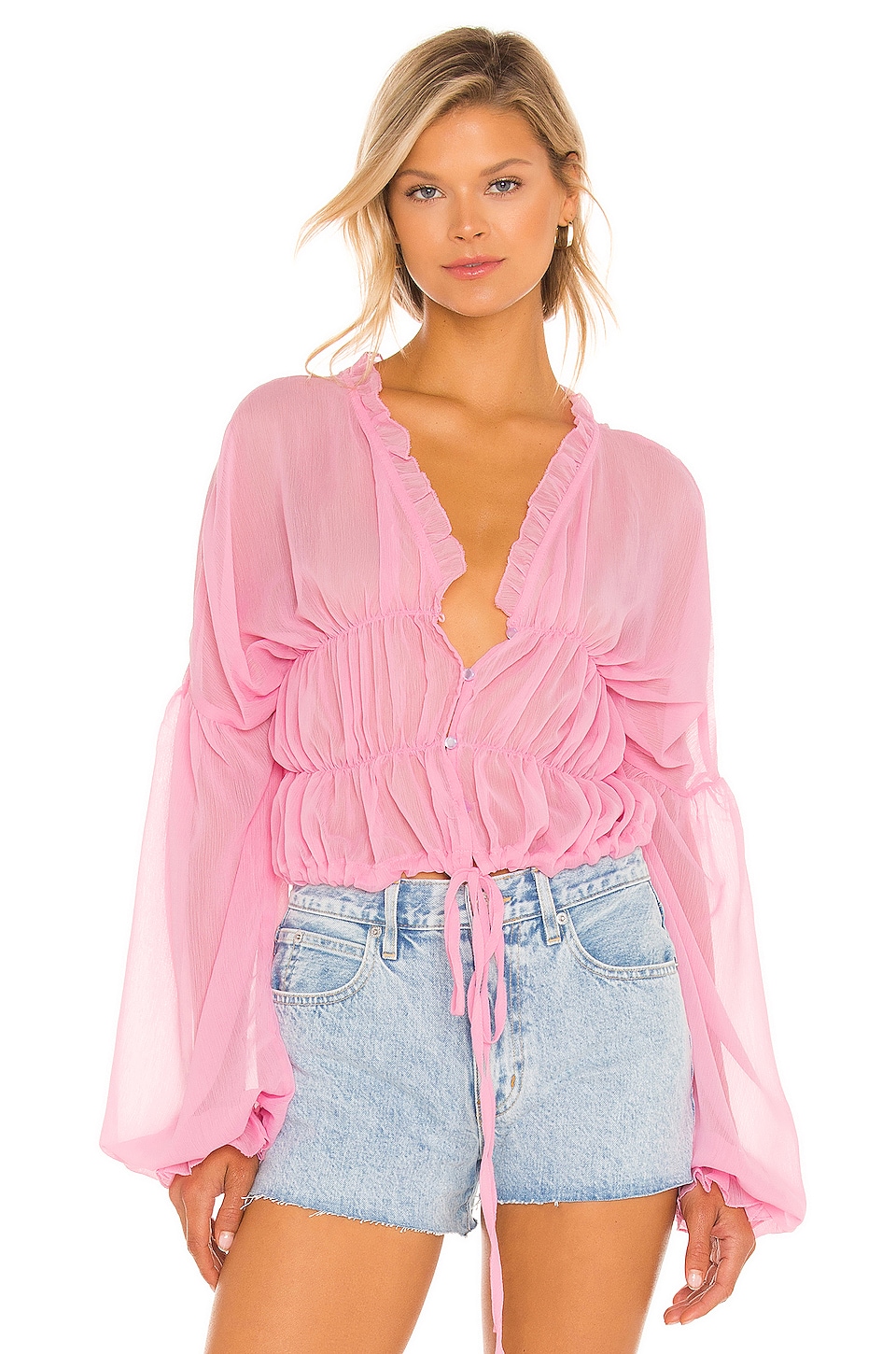 Okay let's say you want to dress on theme to see the Barbie movie but you also don't want to go too crazy. This top is so cute and can easily be paired with your comfiest pair of jeans or shorts. Who's getting the popcorn?!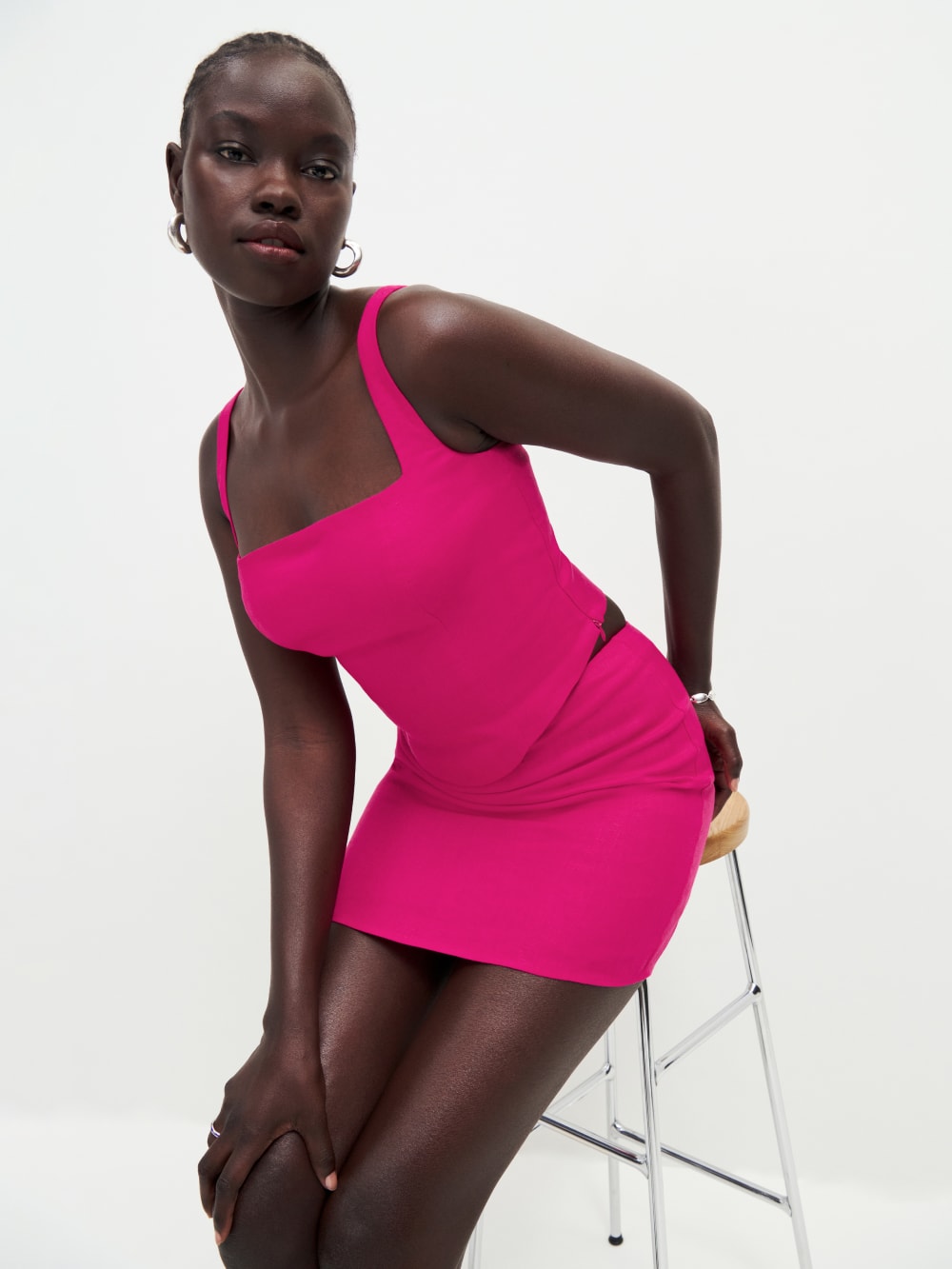 Reformations "corvette" color is just TOO GOOD! This two piece set would be so fun for a date night, bachelorette party, or concert!
Alright we're ending with a splurge, but I HAD to include this dress! Plus, I don't know what your budget is. Maybe you don't have a budget and you've been looking for Barbie inspired outfits that make you feel like Margot Robbie! WHO KNOWS?! 😜
Which of these Barbie inspired outfits are you favorite?

PS. You might also like my Reformation Sizing post!