What a week! As I write this on Friday evening, I feel very ready for a big glass or wine or strong cocktail ? But on a positive note, I have been doing a ton of cooking and brainstorming and I feel really inspired again! To be honest, I started to really loathe cooking in our old apartment. Adam would usually be in the living room and I'd have to go to other end of the apartment to the dark cave that we called a kitchen. There were no windows! Needless to say, being in a beautiful kitchen with granite countertops and a killer stove changes everything. I can't wait to bring you more and more recipe content now! SO FUN!
Also, just a reminder that you can also always use my meal planning downloads to help you brainstorm and prep, too! For just $2.99, you'll get a Meal Plan Template (so you can mix and match recipes from this post vs. family favorites), a categorized Grocery List Template, and a Meal Builder – aka my secret weapon when putting meals together based on what I have on hand. That's right – 3 buckaroos will get you organized and in charge of your kitchen. I don't know about you, but I'd call that a STEAL.
*click here to purchase all of them for just $2.99!*
—
LSL weekly meal plan #22
night 3 – Healthy Tomato Soup leftovers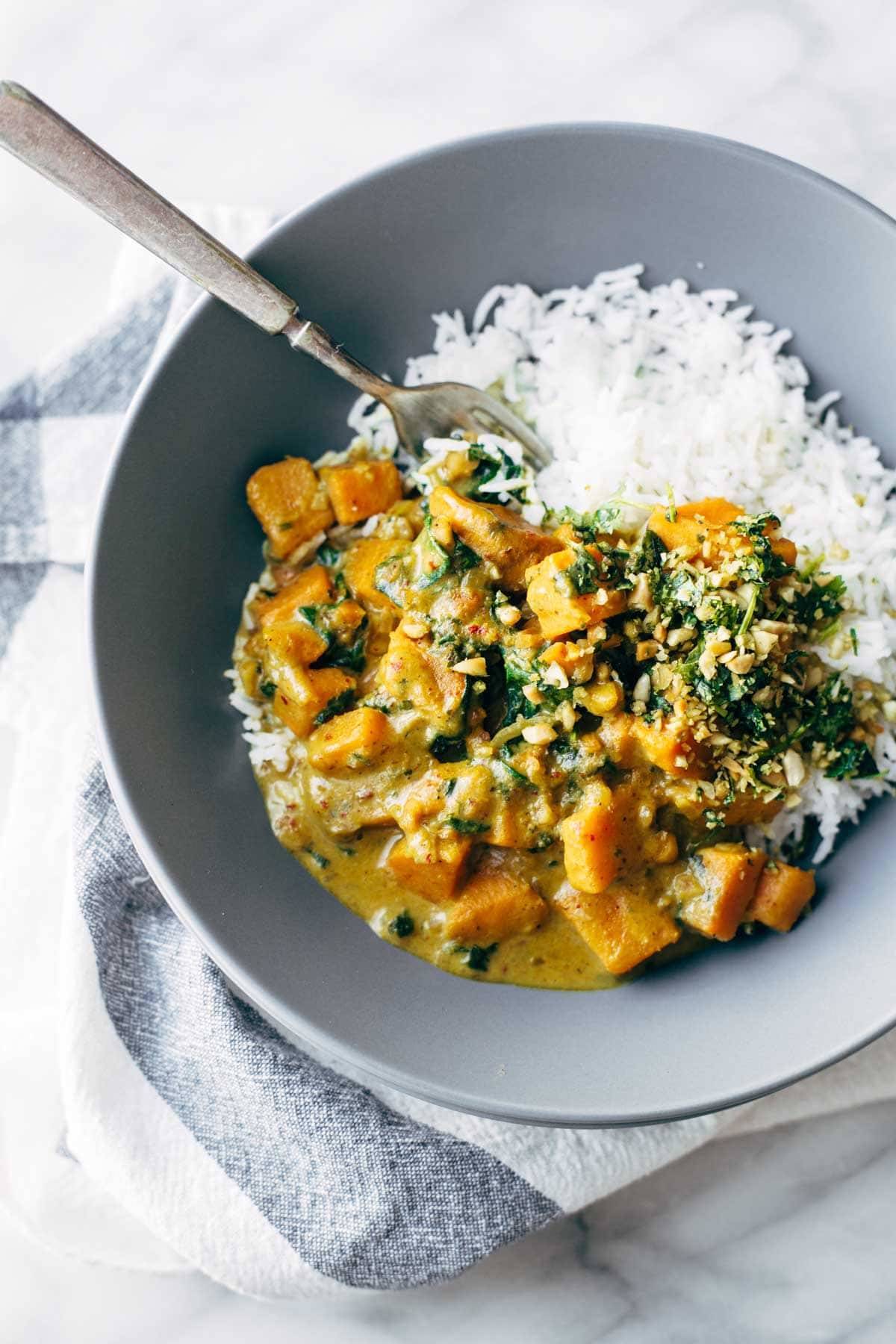 night 5 – Sweet Potato Curry leftovers
night 7 – order in!
—
breakfast ideas
Bored of cereal for breakfast? Try these Apple and Banana Oatmeal Cups, this Cherry Baked Oatmeal, this Pear and Walnut Baked Oatmeal, or these Greek Yogurt Bagels! (You can also find more breakfast ideas here.)
lunch ideas
If you make my Delicata Squash Salad, you'll definitely have leftovers for a few lunches!
—
grocery list
Instead of creating the list for you, you can download my grocery list template – it has the same categories as previous weekly meal plans, but you can fill it in yourself based on what you're actually going to make. So click here to get your own meal plan template, grocery list template, and meal builder now!
That's it for LSL Weekly Meal Plan #22!
Don't forget to tag me or #LSLmealplan if you make anything this week, I'd love to see!
—
PS. You might also like my previous weekly meal plans, what fresh produce lasts the longest, and my freezer, fridge, and pantry staples.